One of the most common problem in high end smartphones is the power problem. What will you do if your Phone screen gets stuck on to something and won't t turn off? What will you do if your Phone won't turn on? The problem occurs in all the phone including iPhones. Many users of iPhone X and iPhone 8 have reported the problem that their iPhone froze and now it's won't turn off. Users have also reported iPhone X black screen and how their iPhone won't turn on. If you are reading the article then there is a chance that you already have the problem where you iPhone is causing power related trouble.
We are going to tell you few ways through which you can troubleshoot the power problem of your iPhone and fix it within no time. Follow the given method below to see if your problem gets resolved. If the iPhone power won't turn off problem goes away then you are good else you can try some advanced method restore iPhone X to fix the issue.
There are mainly 2 issues which your iPhone X not to turn off or turn on:
Software issues

Hardware issues
Software issue is the most common in such cases. Many people think that their battery is not working properly or the phone is dead. However they ignore the software issue which causes malfunction of the iPhone and wont' let it turn off or turn on. In such cases you need to restore the iPhone X through recovery mode or using iTune restore method. The software in many phones crashes and it needs to be restored for full functionality again.
There are hardware issues in the iPhone X if you have dropped it somewhere or there is a liquid exposure to it. If such is the case then it needs to fixed at Apple service center. You should not fix it yourself. You could damage it even more. Take it to your nearest service center to troubleshoot the issue.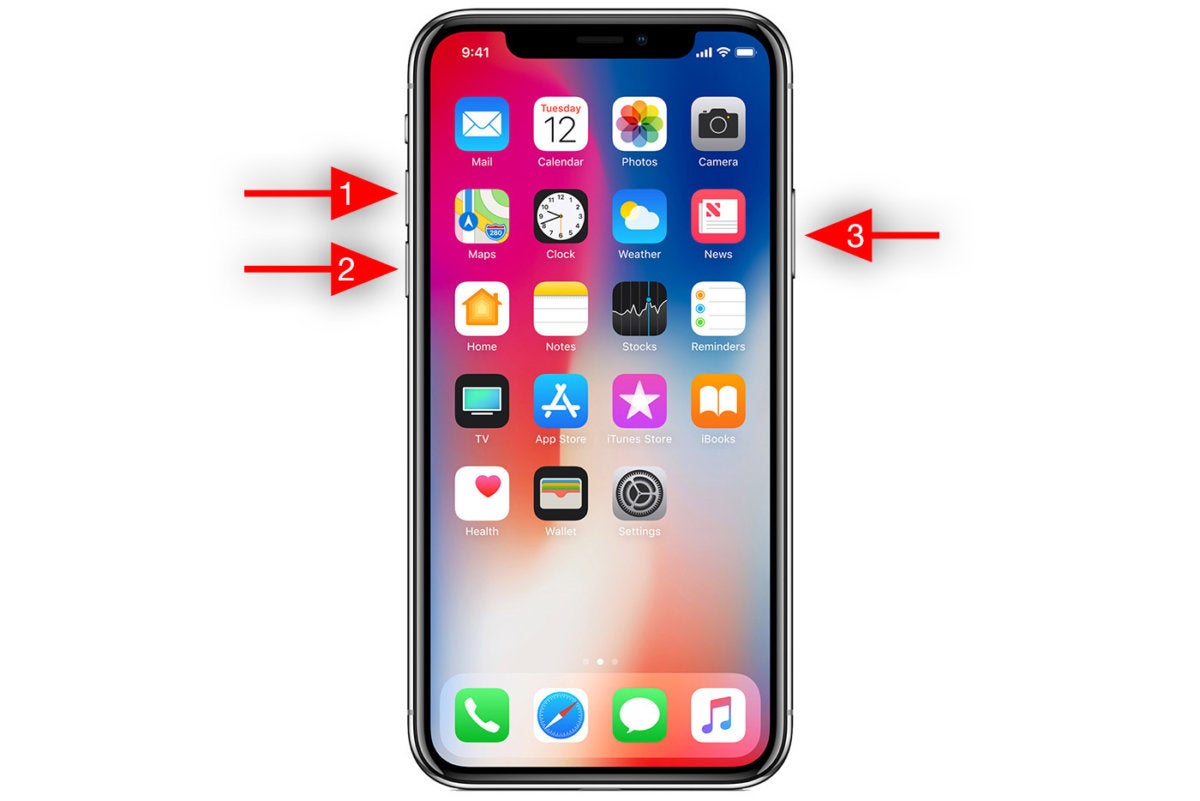 How to Fix your iPhone X if it's not turning OFF or turning ON?
Your options are pretty much limited if the iPhone X is stuck and it's not turning off. Problems are also limited even if the iPhone X is not turning on. The iPhone screen becomes unresponsive and nothing will happen. The iPhone X screen will get frozen and you won't be able to do anything. You will try to turn off your phone and it won't turn off. In fact nothing will happen. In these cases try the method given below to fix your iPhone X won't turn off problem.
Power Off – Press the side button/power button of your iPhone X to see if the RED power button appears on the screen. Try it for 2-3 times before you give up. If it doesn't work then try the next method to troubleshoot the issue. Before you try the next method, make sure that your iPhone X is charged enough for the process. If it's not charged then connect the phone with Apple provided charger to charge it for few minutes before you use it.


Force Restart of iPhone X – If you are not sure what happened with your iPhone X then you should assume that it's a software crash in your iPhone and you should first try to fix the software issues via force restart of the iPhone X. If the screen is frozen or unresponsive then certainly it's a software issue and you should force restart your iPhone X to fix it immediately. Follow below steps to force restart your iPhone X:

Press and quickly release volume up button of iPhone X.

Press and quickly release volume down button of iPhone X.

Press and hold power button/side button of iPhone X for few seconds until you see Apple logo on the screen. The side button must be pressed for at least 20-30 seconds because sometime the screen is unresponsive because of the black screen.

Now the iPhone X will restart in the process.

Let the battery go to 0% – Many people have reported that automatic shutdown of your iPhone X when the battery goes to 0% fixed the problem. If the force restart doesn't work then you should try out this method. Once the phone is discharged completely then connect the phone to Apple provided lightening cable and charge it for atleast 30 minutes. Now turn on the phone. It will turn on and work perfectly.
Most probably the problem of not turning OFF/ turning ON will be fixed by force restart of the iPhone X. Force restart is different than normal reboot and that's why it works much better in troubleshooting the problems in iPhone and iPad. Follow the above given steps one oby one and you will fix iPhone X won't turn off issue in few minutes.